"Gotta love those baby blue eyes", that's the first thought that went through my mind when I showed up at the home of this family. The family wanted photos of their youngest son, and a few of their older children, I look over to say "hi" to the little star of the day and the first thing I noticed was his lovely blue eyes.
From his curls to his blue eyes, o-m-goodness I was excited to get started.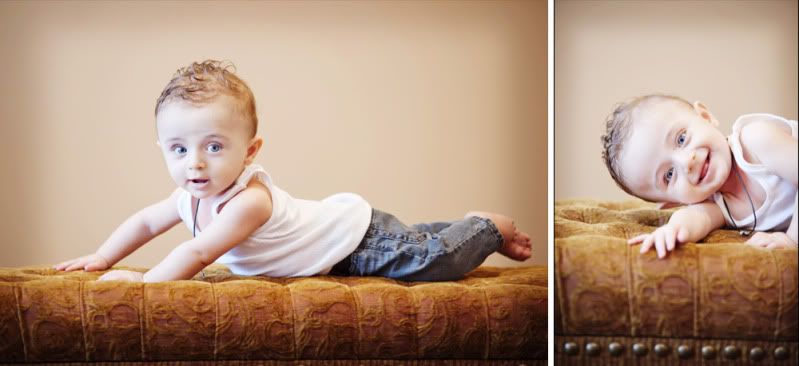 Of course lets not leave out his super adorable brother and sister.
Lets take a closer look at them.
And one last photo, just because anyone that has read my blog in the past knows how much I adore little feet and hands.