Life's little blessing…. When I received the call from "J" asking if I can come to her home to photograph her son, she started to tell me a little about him. Well this little guy arrived in this world three months early, and have a rough start to his life. "J" wanted photos in celebration of his first birthday. I was excited to meet this little blessing.
I decided to start Evan's session off in his room, I mean this is where the parents put in so much time making it just right for their little ones.
Love that Evan's little toes were peaking out of the crib.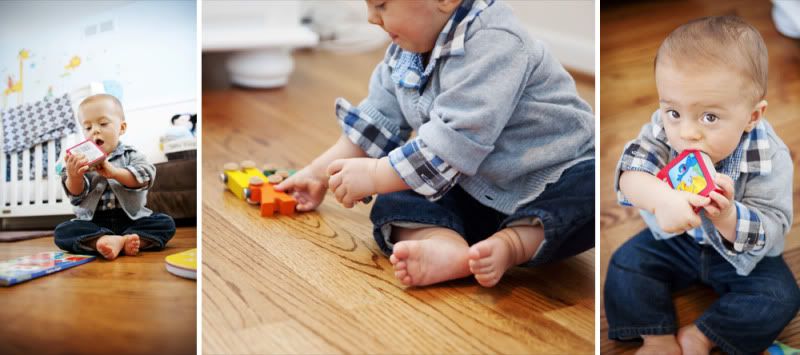 One of my favorite photos from his session, gotta love that expression.
Another favorite of mine from Evan's session
Oh wait, can't forget about this favorite as well.. OK who I'm I kidding, he's just too cute to not have so many favorites.
Happy Birthday Evan..