Persistence pays off……
Most newborns are unpredictable as much as I would love to say that I walk into a home, and the babies sleep from the moment I arrived to the second I leave. But truth be told, that has yet to happen for me. Little Mason took about 45 minutes to fall asleep, I say personally think it's because they know how much I want to squeeze their cute little cheeks or nibble on their tiny feet. lol With a little persistence, he did finally fall asleep and once he did he was a champ and I got so many adorable shots of this cutie.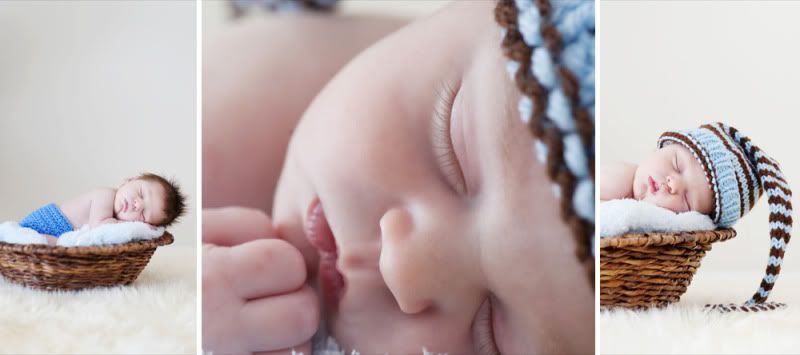 One of my favorite photos from his session
I love this one too.
OK, who I'm I kidding, he's adorable in all of them
And lastly, a photo of baby Mason with Mom and Dad
Congrats to the "M & L", what a wonderful gift you were given with that sweet little angel.